XLogin New version added Plugin and Fingerprint custom function.Here is a simple guide.
First, here are the interface: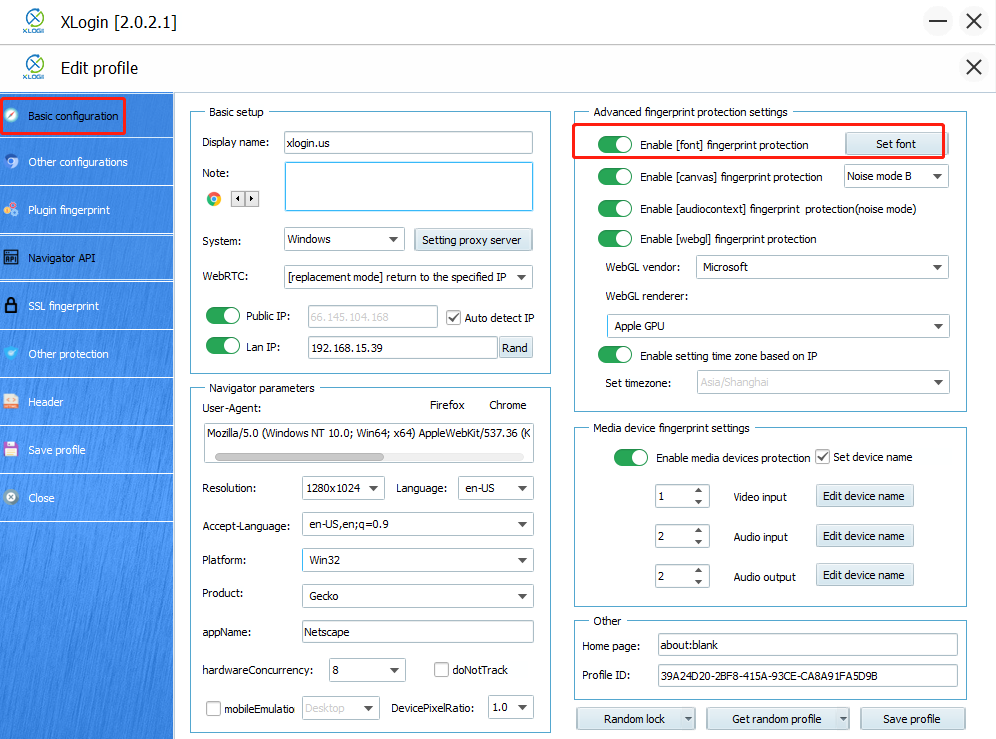 FingerPrint Plugin Setting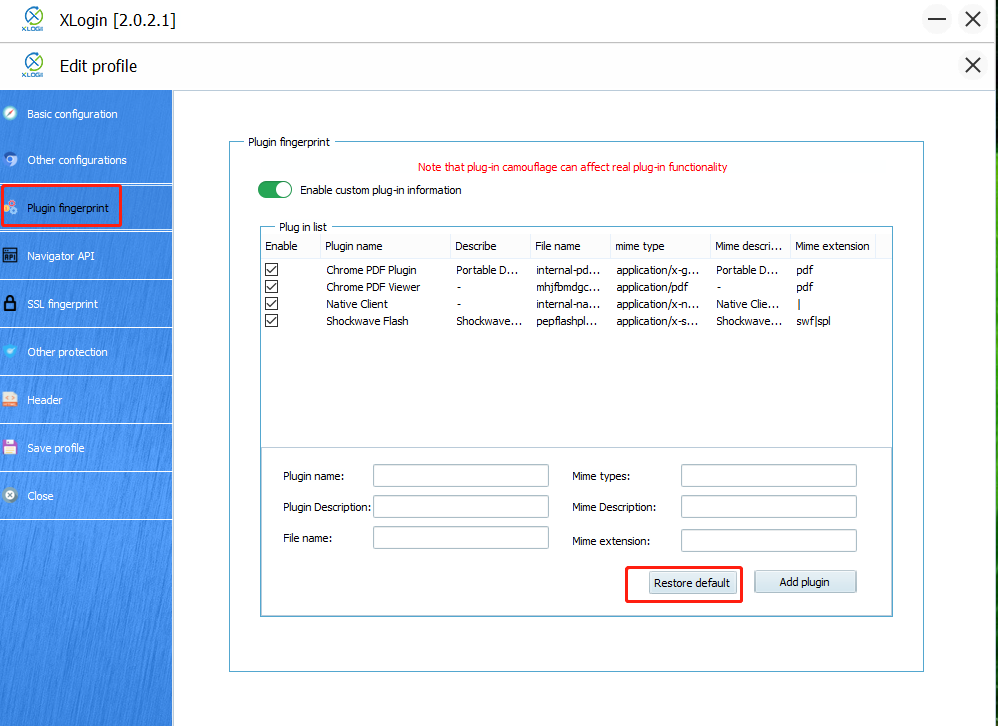 FingerPrint Plugin default off. And the Plugin list is empty.
Click "enable custom plug-in information".
Click "Restore default", it will automatically generate 4 basic plugin informations.
Double Click the list, you may change the informations
When you finish, Click "Add Plugin"
Please note, While the "custom plug-in information" is enabled, It will cause some other explore add-on stop functions, for example, You won not be able to use PDF reader.
Below we'll take a look at the detection effect of fingerprint customization:
We open the button of enable custom plugin information, but not open these plugin:

Website can not detect the plugin information, and custom setting successfully.

Enable Custom Plugin and select the 4 default plugin information.

Navigator Plugins tested successfully

So it makes easier for the browser profile's plugin fingerprint uniqueness.
Font Fingerprint Settings
We are able to get in the font set up page, as shown above, it's set default to random font.
If you do not wish to use a random font, Please make sure to select the font you want to use.
If you are going to change to another device , please make sure you have the selected font installed properly in the device.
If you have any further questions, Please feel free to contact us and our customer service team will be more than happy to answer your question and concerts.